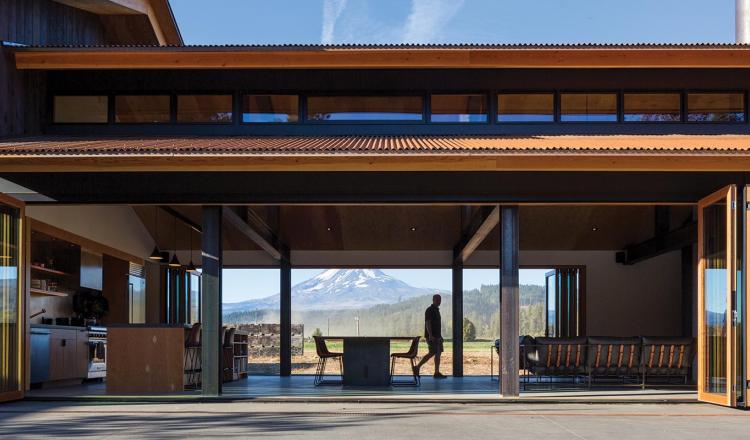 No more compromises
There's nothing more beautiful than the natural world and nowhere more special than the part of it that you call home. When you connect to the beautiful world outside, you live better, every day. By bringing light, air and views inside, you can enjoy all that nature has to offer.
We designed our oak bifold doors, aluminium patio doors and bifold windows so you can effortlessly enjoy an inside-outside connection. Drawing on our experience of developing the world's best bifold hardware systems, we were able to look at Centor doors and windows as a whole – not separate, individual elements like panels and frames and hardware.
We use concealed hardware to remove visual distractions between inside and out, so even when the doors are closed you can enjoy views beyond. Centor's engineering excellence ensures that our doors protect your home from the elements, that they are secure and able to smoothly glide open as soon as the weather allows.
With Centor, you can create a true inside-outside living experience, without any of the traditional compromises.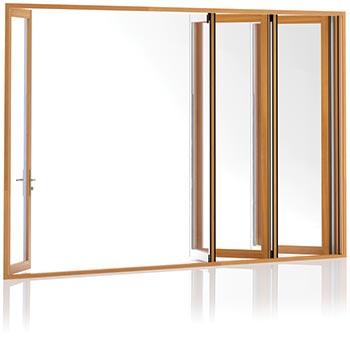 Reliable quality
Your doors will work for years to come, thanks to Centor-grade engineering.
Clear vistas
With hardware that is cleverly concealed, your views to outside remain the focus.
Fingertip operation
1000s of hours of R&D and patented technology ensures panels glide with ease.
Screens and shades
Insect screens and shades are there when needed but remain hidden when not.
Thermally efficient
Suitable for homes in many climates, whether by the beach or in the snow.
Made-to-order
Each Centor door or window is custom-made to your specific requirements.
Series Selection
Find the right product for your project from our options below. Simply click in the column to find out more information about the doors and windows available in that Series.
| | 100 Series | 200 Series | 300 Series | 400 Series |
| --- | --- | --- | --- | --- |
| Interior | Wood | Wood | Aluminium | Aluminium |
| Exterior | Aluminium | Aluminium | Aluminium | Aluminium |
| Built-in door covering | – | Screen and/or shade | – | Screen and/or shade |
| Folding Doors | yes | yes | yes | yes |
| Sliding Doors | – | yes | – | – |
| Windows | – | yes | – | – |
Support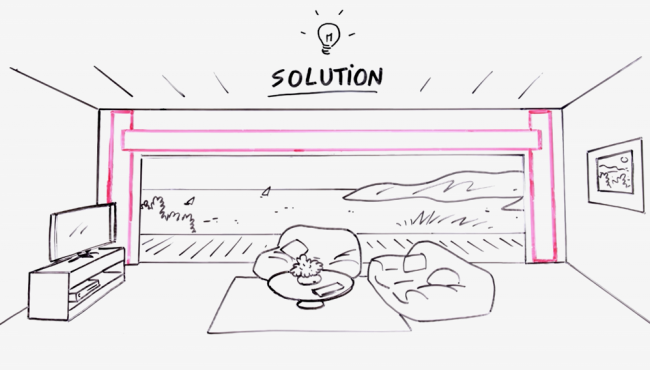 If you're designing, specifying or building large openings, be aware of these structural engineering considerations.
Download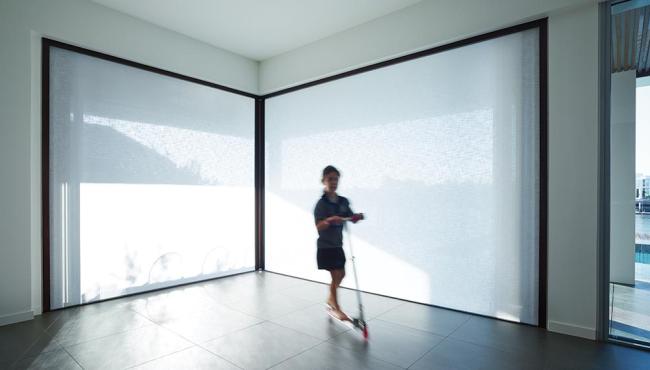 Follow these guidelines to ensure that your Centor doors continue to work beautifully for years to come.
Download